Everyone involved with Inspired Living is a volunteer. Read on below to find out a little more about us.
Mike Spencer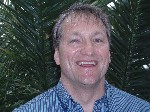 I joined up with the team because it's such a worthwhile cause. Most of us are directly affected by cancer so the idea of contributing to research while riding my bike was just too good to miss.
Cycling is my hobby; pleasure rides on Sundays with friends. I'm a member of Audax UK and The CTC who have a South Hants section. You may want to train with some of their Sunday rides.  Otherwise please do join us on our training rides which I have the pleasure of organising.
Lizz and I have been married for over 30 years and we have four children, with one of our sons, Dom, having joined me on the 999 ride to Venice. Both Louis and Dom plan to join me on the journey to Rome.
Lionel Jones
Until the Gibraltar ride in 2010 I had hardly done any cycling, now I ride to work most days and am better for this in many ways, although the daily commute and continental rides are very different things, so I've got a lot of work to do to be ready for the ride. Managing to do this while working on the organisation of the event and keeping up with my real job is going to be a challenge, for both me and my family, but one I'm happy to accept as I believe what we are doing is really worthwhile.
Almost everyone I have spoken to is very positive about what we are doing, but we are volunteers working on this in our free time and need your help to achieve our aims. So I'd like to thank you in advance for any support or assistance you are able to offer to us.
Lyn and James Wadley
This husband and wife team are responsible for kick starting the 2016 ride, spurred on by wanting to do what they can to raise funds for CRUK. It is true to say that without them there would be no fundraising ride to Rome. As in previous years, they will no doubt demonstrate their organisational skills together with boundless energy and enthusiasm for the project.
Andrew Gibson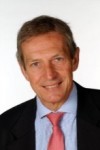 I initially joined the team on a secondment from BT (who were supporting Inspired Living at the time) to Project Manage a mass ride fundraising event in 2010 but have became personally involved thereafter. I have enjoyed organising two Gala Dinners, with another planned for 30 January 2016.
We have become a group of very good friends, most of whom have been affected by Cancer.  We have also created a brilliant family environment whereby our sons and daughters have been able to join us in the events, and this has made fundraising for CRUK more meaningful. My daughter Laura has helped at the day rides and with other fundraising, whilst my son Tom has joined me on the last 3 continental rides and will be doing so again for the ride to Rome.  I must say all the rides with the Inspired Living team have been great experiences and the camaraderie has been wonderful.